Is it Time for a Brand Refresh?
Throughout the journey of owning and operating a business, things change all the time. Customers come and go, demand for what your business provides can fluctuate, or more recently a global pandemic can force significant changes to how businesses operate. What tends not to change so often is a business' brand. A brand refresh can be a tricky project to navigate and do well, and the need for a consistent and recognisable brand means that things shouldn't change that often.
However, a brand that isn't aligned with what your business is all about, or one that hasn't evolved with the times to better reflect where it's at now, can be detrimental in the long run. So, as a business owner, how do you identify whether you need to refresh your brand? If it needs an update, what should you consider? And crucially, how do you do it well? Let's explore…
Brand Refresh – Identifying the Need
"If it isn't broken, don't fix it". Considering the immense power and importance of a strong brand, no matter the size and scale of your business, change for change's sake is scarcely a good idea. Comparing your brand against the best practices of good brands is the first step in conducting a review.
You can start by collating images, screenshots and files of the anything with your logo, colours and regular typeface on it. This includes social media content, letterheads, email signatures, brochures and flyers, business cards, websites, newsletters, invoices and much more. Get a range of these items from different parts of your business – internal communications, external marketing, signage, and all the rest, so you can accurately compare them and identify if your branding is consistent across the board. From here, review everything you've collated, in the most objective way you can. Getting an outside perspective is a good way to go – a friend, a neighbour, a business contact – someone to bring fresh eyes to the review. If everything is on brand, the branding communicates what you need it to, and it still reflects your business and where it's heading, then a refresh may not be required.
But, if it doesn't satisfy those criteria, then move on to the next step.
Brand Refresh – What to Consider
So, you've identified that your brand is in need of a refresh. What happens next is the fun part – planning and developing a brand that fits your business perfectly. We've covered brand creation and updating in a previous article, so check that out for a more detailed rundown on how to go about it.
As a business owner, you might consider a brand refresh because of a launch of new products or services, reaching a new target market, or your current branding is a bit old and tired. When planning the refresh, consider your USP (unique selling proposition). Why do customers buy from you? Why should new customers come on board? What makes your business different to other in your industry? A brand refresh should be undertaken with a willingness to view things from an external perspective – make the effort to put yourself in the shoes of the customer.
Certain styles, colour selection, and other visual aspects of a brand relay their own message about the business they represent. Whatever direction you take your brand refresh, ask yourself if the style, logo, colours and overall brand story really define what your business does and what it stands for. If it does – fantastic! If not, get back to the drawing board and reassess your approach. Determining whether a brand is suitable for a business is something else that an external person can assist with in forming an objective opinion.
Brand Refresh – Execution
Now that you've worked out what your new brand will look like, it's time to get into the practical side of implementing it. Your new or updated logo should be available for use in a variety of formats across all media – including digital and print. Several versions of your logo may also be useful. For instance, a landscape version, a portrait version, and an icon-only version. Having a reversed-colour and grayscale iteration can also come in handy for certain print and digital uses (see our examples below):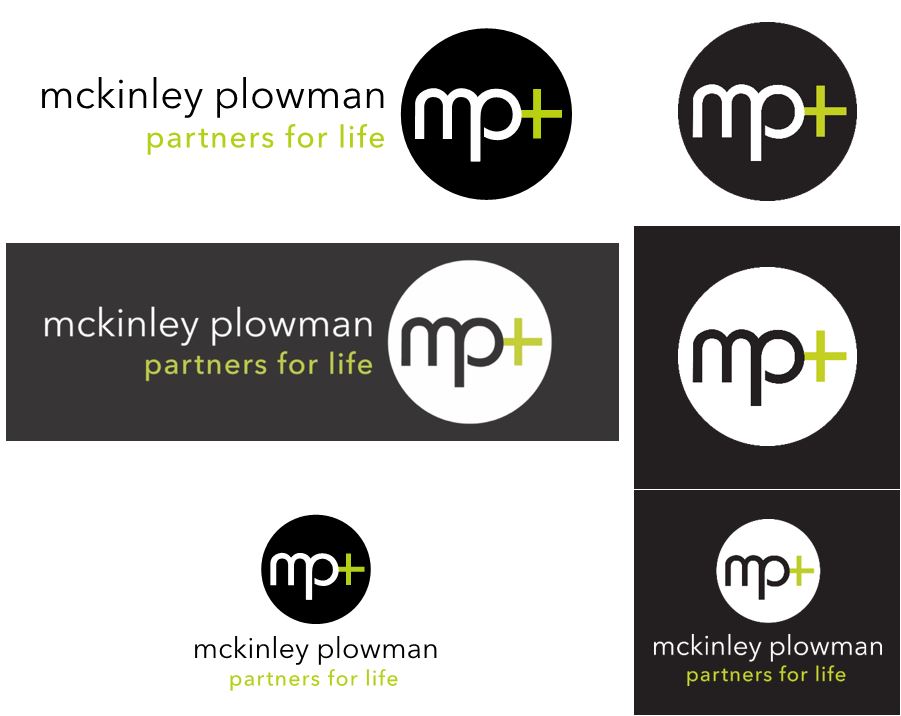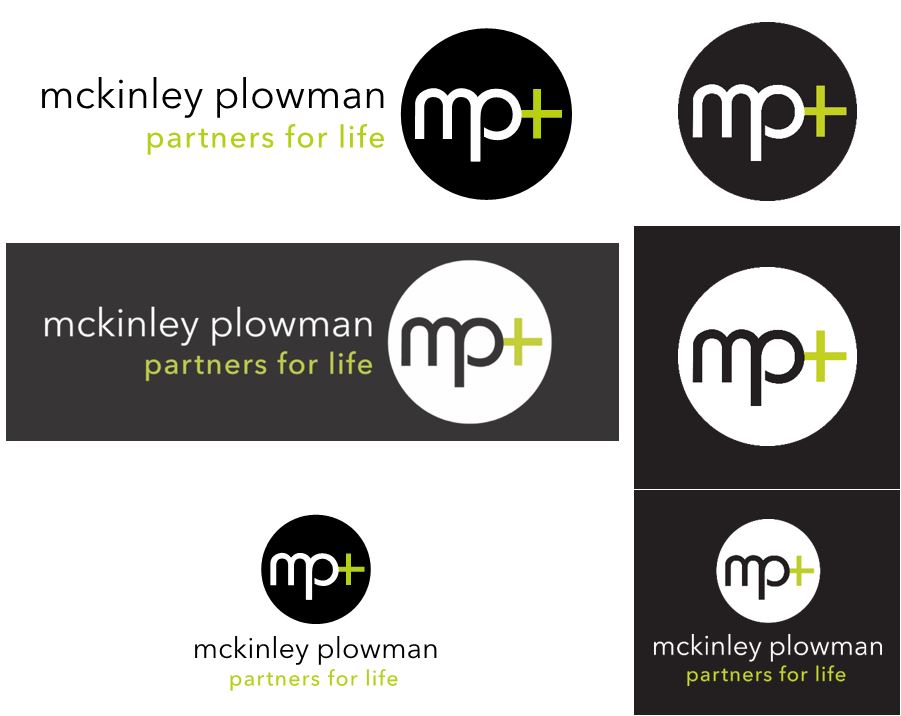 From here, you can update your digital and printed stationery and marketing collateral to match your branding. This includes business cards, letterheads, signage, email signatures, flyers/brochures, and your website. Having consistency across all touchpoints with your brand after a refresh is important.
Finally, you may wish to inform your customers about your new look. This could take the form of a social media campaign or direct email marketing. Consider telling the story about your old branding, why you've decided to undergo this brand refresh, and what it represents moving forward. Adding a personal touch to this first impression makes an impact with customers, particularly in terms of establishing a positive connection to your brand.
Next Steps
So, what now? Perhaps just take a look at your branding as it is right now. If you're happy with it, and it works in representing your business, then by all means you should keep it the same. A review every couple of years is a smart idea, ensuring things don't get stale over time. However, if you're looking at your branding and realise that the time has come for a refresh, then don't hesitate – contact the McKinley Plowman Brand Plus team for a complimentary Brand Health Check and consultation. You can reach us on 08 9301 2200 or via our website.
Thinking about becoming a client?
Book your free, no obligation consultation right now via our online booking system or get in touch to find out more
Already a client and want to get in touch?
Send us an email via our enquiry form or give us a call today