Careers
McKinley Plowman is an expanding company offering exciting career opportunities for both established professionals as well as those entering the accounting, financial planning or finance sectors.
Since establishing our business in 1997, we have worked hard at attracting and retaining the high calibre professionals who continue to drive the success of our company.
Those who join us find a stimulating inclusive workplace culture, ongoing professional development and flexible leave and working arrangements to accommodate family and study commitments.
Our commitment to providing a vibrant workplace is partly framed by the early professional experiences of the founding partners; and our work is guided by our core values. This motivation to provide an industry-leading experience for all employees is reflected in our nationally-recognised Great Place to Work® certification.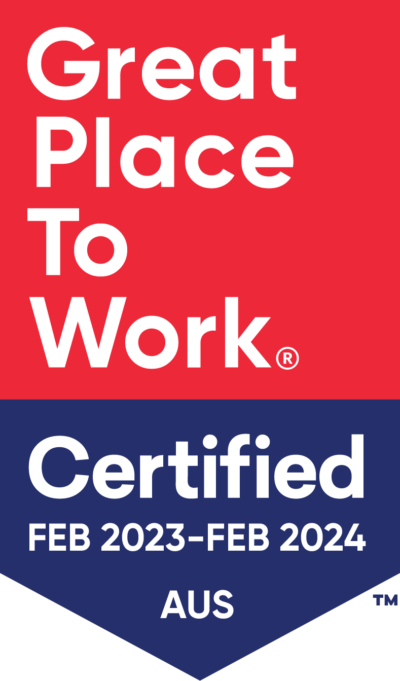 McKinley Plowman employs experienced professionals, graduates and undergraduates, and welcomes those who are seeking a career change.
Flexible leave entitlements allow undergraduates to continue to attend daytime lectures, while our coaching programs provide access to the extensive local and international experience of our senior management team.
At McKinley Plowman we also pride ourselves on having fun.
Working life includes regular social days such as team building, charity events and monthly sundowners. Team members also have access to regular massages courtesy of an experienced corporate wellness professional.
Our state-of-the-art purpose-built premises in Joondalup offers facilities for one-to-one consultations, training seminars and group meetings. The building also offers a fully equipped gym, a rooftop bar, entertaining facilities and a putt putt course that is discreetly woven through the office corridors.
Our Perth CBD office, which opened in June 2022 after an extensive fit-out, offers a central location only a few short minutes from amazing restaurants and cafes, and is easily accessible via public transport.
Keep an eye on this page for current accounting, financial planning, finance and administration jobs in Joondalup and Perth with McKinley Plowman.
You can also search for current available opportunities at MP+ through our Careers portal below.