Update: A Brave Girl Makes a Personal Sacrifice for a Great Cause
Stacey Teti, the wife of one of our team, has made a giant sacrifice and shaved her hair in  her participation of the Leukaemia Foundation's World's Greatest Shave.  Chopping off your hair can cause great emotional distraught to many, but Stacey was an absolute trooper when her hair was shaved off; she is now fully embracing her new hair-do. 
Stacey's 45-cm hair will be made into three wigs which will  be donated to cancer patients.
Stacey and her husband, Ben, would like to thank everybody who gave their support and generous donations. As at the second week of April, Stacey was able to raise $4,500 with plenty more money to be banked.
Donations are still accepted. You can click here to support Stacey.
Please also do share this post so we can get more people involved in this great cause!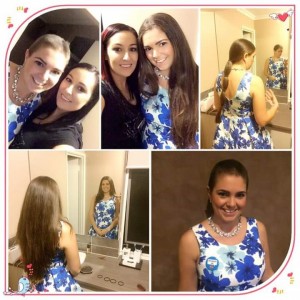 Thinking about becoming a client?
Book your free, no obligation consultation right now via our online booking system or get in touch to find out more
Already a client and want to get in touch?
Send us an email via our enquiry form or give us a call today