Webinar Recording: WA Property Market – Suburb Profiles, Opportunities, and the Road Ahead [w/Performance Property]
The Australian Property Market has been through a number of changes and phases of growth over the past few years, with different regions faring better than others. With media attention often bringing an East Coast-centric view of things, the state of the WA Property Market can go under the radar. With that in mind, McKinley Plowman and Performance Property teamed up to put together a brief lunchtime webinar to get you up to date on where the market is at, what opportunities are available, and what the outlook is for 2023. Take advantage of our up-to-the-minute market knowledge and years of experience in property and finance to get the inside track on what's happening in this webinar recording.
Slide Deck:
WA Property Market – Suburb Profiles, Opportunities, and the Road Ahead
Research Reports (Performance Property)
Property Clocks:
Population Centre Reports:
Our Presenters: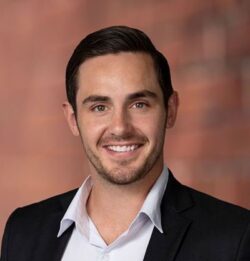 Lachlan Delahunty
Associate Director, Performance Property Advisory
Lachlan specialises in building $5m, $10m and $20m property portfolios for sophisticated investors. Lachlan began his personal investment journey in his early 20's and believes that being an avid investor himself is paramount in building trust and long-term relationships with his clients. With over 10 years of experience $1b worth of transactions. With extensive experience in valuations and advisory in both residential and commercial sectors, Lachlan has worked as a buyer's advocate, property consultant, investment advisor, and is a certified practising valuer for major banks, investors, law firms and high net worth portfolios.
Lachlan is a fully licensed Real Estate Agent and licensee in Western Australia (CPP), Certified Practicing property Valuer (CPV) Qualified Property Investment Advisor (QPIA) and most importantly is an active property investor.
lachlan@performanceproperty.com.au
Paul Moran
Finance Director, McKinley Plowman
Paul has over 35 years of experience in finding financial solutions for homebuyers, investors and business owners.
A licensed broker and member of the Mortgage & Finance Association of Australia (MFAA), Paul's extensive experience includes 20 years with a major bank, seven of which were as commercial banking manager.
Paul delivers holistic financial solutions to achieve the best possible outcome for a client's personal or commercial lending needs. Paul also provides a comprehensive financial consultancy to business owners on commercial, equipment and invoice finance.
paul.moran@mckinleyplowman.com.au
Thinking about becoming a client?
Book your free, no obligation consultation right now via our online booking system or get in touch to find out more
Already a client and want to get in touch?
Send us an email via our enquiry form or give us a call today